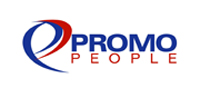 Privacy Policy
LAST UPDATED: May 25, 2018
Promo People prides itself on protecting your privacy and supporting a safe online experience. This Privacy Policy outlines the information we collect and how we use it. Promo People is governed by the Personal Information Protection and Electronic Documents Act (PIPEDA), the EU General Data Protection Regulation (GDPR), and any other relevant data protection regulations that may apply in the regions we operate in. By using the Promo People website, you consent to the data practices described in this Privacy Policy.
What this Privacy Policy covers
This policy covers the information Promo People collects and how we use it. It also outlines the steps Promo People takes to protect that information, how to contact us, and how we comply with relevant data protection regulations such as the GDPR.
Under the GDPR, Promo People is a data processor for the information provided to us by the reseller through whom you purchase your domain name. We are also a data controller for any additional data collected directly from you or for data for which you provide additional consent.
What information we collect
Our resellers provide information to us about you in order to deliver services that you purchase. The data collected may include your name, email address, postal address, telephone number(s) and any other information required for registering and maintaining your domain services. It may also include information you provide to us through emails, online chats, telephone calls, and support tickets.
Promo People services are intended for business use, and Promo People does not knowingly market to or collect personal information from people under the age of 18.
How we collect information
Promo People primarily collects personally identifiable information directly from resellers. Certain information about your computer hardware and software may also be automatically collected through tools such as Google Analytics on the Promo People website. This information can include your IP address, browser type, domain names, access times, and referring website addresses.
How we use your information
Provision of Services
Promo People collects and uses your personal information to deliver the services you have requested through our resellers. This includes sharing your information with domain registries and relevant industry organizations such as the Internet Corporation for Assigned Names and Numbers (ICANN), as explained below.
Business Continuity
Should Promo People become part of a merger, acquisition, corporate reorganization, or any other change of control, your personal information will be included in Promo People's sale of business assets. This means that it could be shared with Promo People's new owners, or with a new business that Promo People acquires. If this happens, Promo People will make reasonable efforts to notify you and inform you of any choices you may have about the information you shared with us.
Communications
Promo People may contact you regarding services you have purchased through our resellers to deliver legal and administrative information. Promo People does not engage in direct marketing, and will not send you any marketing-related communications.
Legal Disclosure
Promo People may be required to disclose or process any personal information we collect in order comply with legal, regulatory, and law-enforcement requests (like court orders or for taxes), especially to protect Promo People, our resellers and their customers, or the public.
Domain Registration
In order to register domain names, the personal information we collect from our resellers must be provided to the registry responsible for the type of domain you have purchased, as per the registry's rules and the rules set out by the Internet Corporation for Assigned Names and Numbers (ICANN).
This information goes into a searchable database (WHOIS). Access to WHOIS information may be limited but you can help protect yourself by opting out of displaying your personal information through the purchase of a Domain Privacy service through a reseller (some domains are not eligible for this service).
Our legal basis for processing your information
Contract: Your personal information is necessary for providing the services you requested. This includes payment and setting up the services, and also the assistance and support we provide to make sure your services are working properly.
Legal Obligation: Promo People may be required to process any personal information we collect in order comply with legal, regulatory, and law-enforcement requests.
Where we store your information
The data we collect is stored primarily in Canada and is regulated by the Personal Information Protection and Electronic Documents Act (PIPEDA). Canada has been recognized by the EU as providing adequate data protection (as per article 45 of Regulation (EU) 2016/679), which allows personal information of EU residents to be freely transferred to Canada.
As Promo People works with a number of US-based partners, we also transfer (in accordance with Article 45 of the GDPR) personal information to companies that have certified their compliance with the EU-U.S. or Swiss-U.S. Privacy Shield Frameworks.
How we protect your information
Promo People protects the information we collect on servers in a controlled, secure environment. We maintain safeguards to protect against unauthorized access, use, modification, and disclosure of this data. Where possible, Promo People uses industry-standard SSL encryption when communicating your data. However, no data transmission over the Internet or wireless network can be guaranteed 100% secure. While we strive to protect your personal information, there are security and privacy limitations of the Internet which are beyond our control. Information and data may be viewed or tampered with in transit by a third party, despite best efforts.
How we retain your information
Promo People will retain your personal information for as long as your domain services are active. Once your last service has been cancelled, Promo People will only retain information necessary to enable us to maintain accurate business, tax, and financial records, and to comply with specific legal requests or obligations. When personal information is no longer required, we will ensure it is deleted.
How we transfer your information
If you visit Promo People or its websites from a country other than the country in which our servers are located, your communications with Promo People may result in the transfer of information across international borders. This may also happen if you telephone us or start an online chat. In all cases, your information will be handled under the terms of this Privacy Policy.
How to change your information
Promo People acknowledges you have the right to access and change the personal information we collect as a data processor. If you wish to access or to correct, amend, or delete personal information, please contact the reseller that collected your data as they are the data controller. Should the reseller request that Promo People update or remove personal information, we will respond within a reasonable period of time. If it is information that you have provided directly to us, please contact us at [email protected] with your requests.
How we use cookies
Promo People uses cookies to help personalize your online experience. A cookie is a text file that is placed on your hard disk by a web page server. Cookies cannot be used to run programs or deliver viruses to your computer. Cookies are uniquely assigned to you, and can only be read by a web server in the domain that issued the cookie to you.
We use cookies to help us see how visitors use our sites. If you visit the Promo People website with cookies enabled in your browser you are accepting our use of cookies. You can modify your browser settings to delete or block cookies. You will need to see the "Help" section of your browser for instructions on how to do this. You could also install plugins that block or manage cookies. If you do decide to limit your browser's ability to use cookies, please remember that Promo People sites may not function properly.
Information collected by our resellers
Promo People resellers may collect data from people who visit their sites, regardless of whether a purchase is made. Promo People resellers are responsible for ensuring they are complying with all legal and privacy regulations, including but not limited to the European GDPR.
If you would like to make any requests regarding personal information that has been collected by a Promo People reseller, please contact them directly. This applies to any kind of request, whether to access, correct, amend, or delete information. If the reseller asks Promo People to remove any personal information we will respond within thirty (30) days.
Links to Third-Party Sites
You may be able to access other websites through links on the Promo People website. Promo People has no responsibility or liability for the manner in which the organizations that operate such linked websites may collect, use, disclose, secure, or otherwise deal with your personal information. Links to other websites are provided as a convenience to you. Please exercise care when visiting linked websites, which will have separate and independent privacy policies.
Future changes to our Privacy Policy
Promo People reserves the right to modify this Privacy Policy at any time. Please check back regularly to make sure you are aware of any changes and to stay informed of how we are protecting your information.
How to contact us
We welcome your comments regarding this Privacy Policy. If you believe we have not adhered to this Privacy Policy or you require any changes or access to your personal information, please contact our Data Protection Officer by emailing us at [email protected].
Alternatively, you can contact us in writing at:
Promo People, Inc.
5063 North Service Road, Ste 102
Burlington, Ontario, Canada
L7L 5H6
We will use commercially reasonable efforts to promptly determine and remedy the problem.